McCluer High School
Class Of 1972
2011 Campus Tour
A satellite view of our campus in December 2011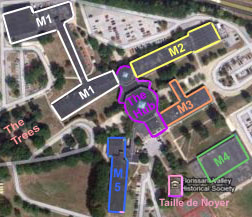 McCluer in 2011 with buildings marked. Google satellite photo.
Small aircraft views of our campus in 1972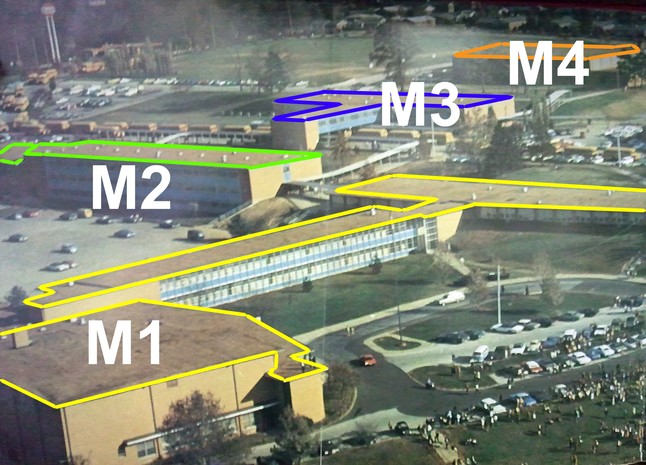 Photos from our senior yearbook: M1-M4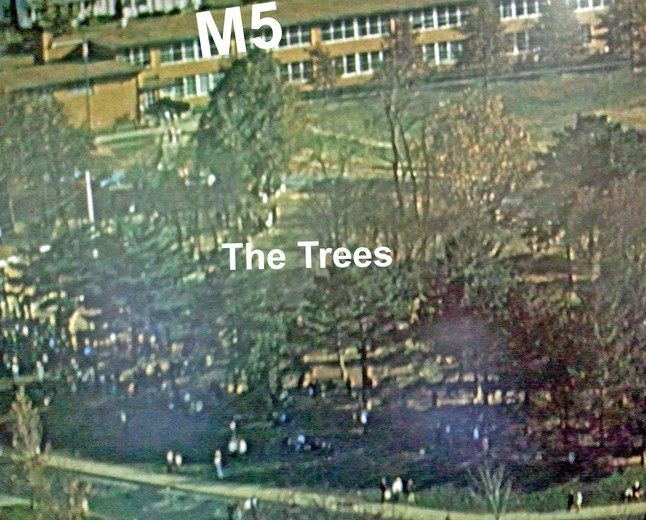 M5 and the ever-popular Trees.
A walking stroll around campus in December 2011
Jim Keetch and Regina Ahrens Engelken took a stroll around the campus in December 2011 to see how things had changed in 40 years. Jim has a razor-sharp memory, which was useful as we figured out how things used to be. Regina took the photos on her smartphone. We started at the M1 field, circled around the north side of M2, went through The Hub and M3, and ended outside at M5 and The Trees.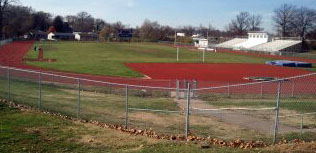 The track and football field by M1.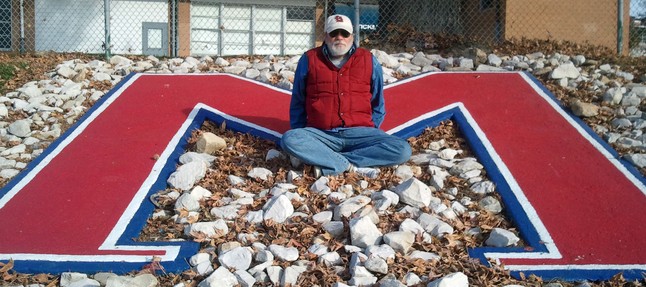 Jim Keetch and the Big M, our senior gift to the campus. It overlooks the M1 field.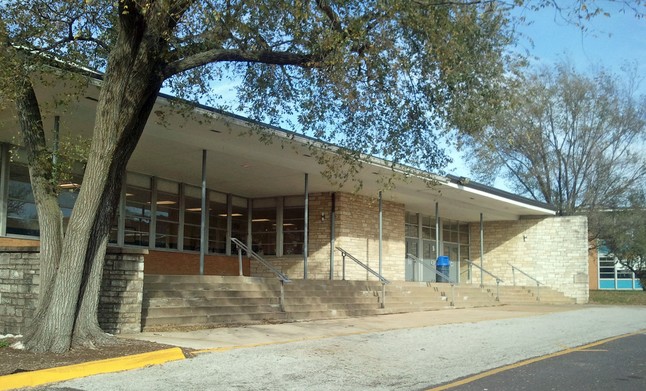 The main entrance to M1. Inside are gyms, the auditorium, a cafeteria in the basement, and choir, band and orchestra rooms.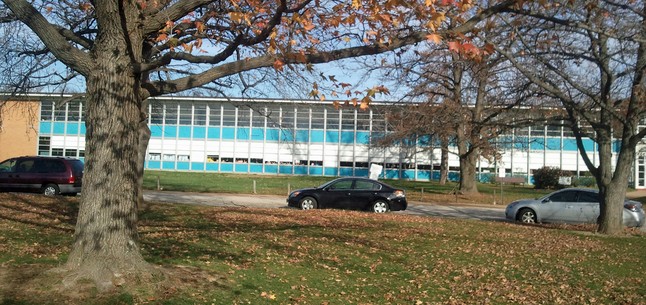 The east wing of M1, which is an L-shaped building. This wing contains classrooms.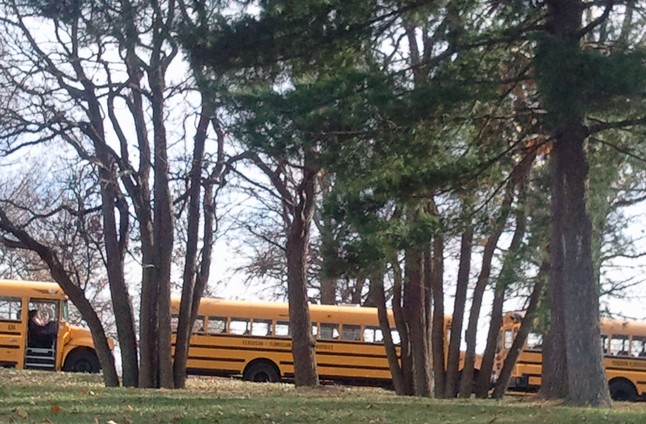 Buses lining up at The Trees, south of the M1 parking circle.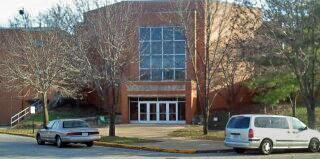 The north entrance to The Hub. On the north side, The Hub connects M2 on the left and M1 on the right.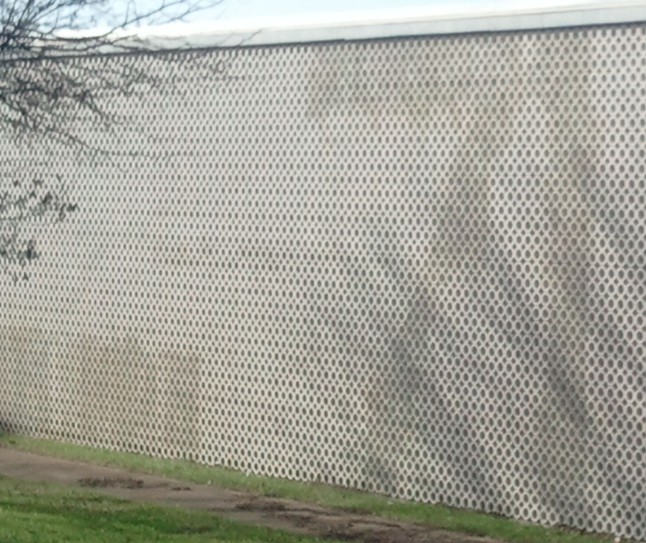 Remember the wall of concrete circles on the south side of M2? The class of 71's legacy still remains, and fills the full right side of this photo. Do you see it?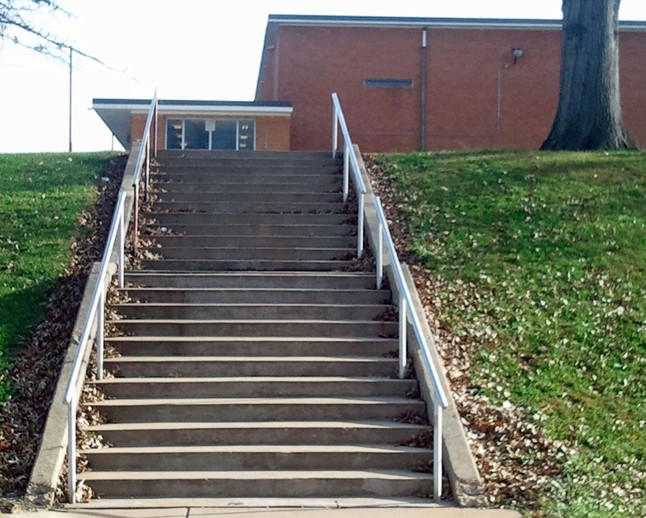 The steps leading up to M4, which housed more gyms.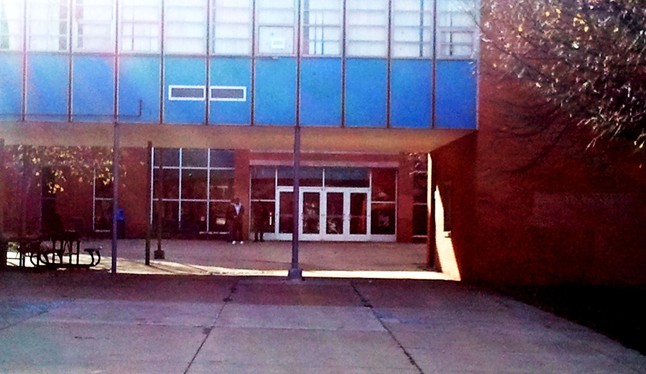 The east entrance to The Hub with an open courtyard. You can see the original overpass between the second floor of M3 on the left and steps leading down to M2 on the right. Come on, we're going inside M3.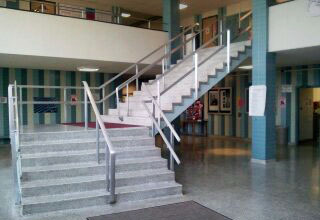 The steps inside M3. The library is straight back to the left, Counseling is to the immediate right, and the crest and the senior-class administrative office are to the far right.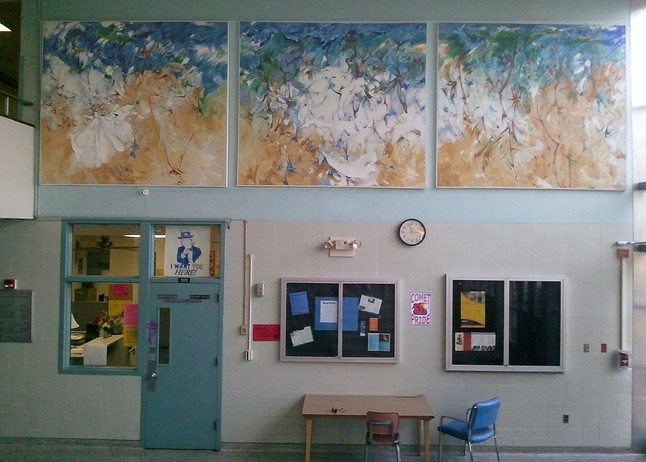 The M3 office and the overhead mural, nothing much has changed here since 1972!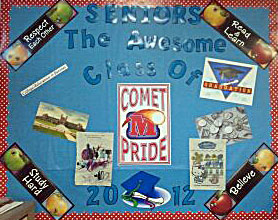 A senior class bulletin board in the senior class administrative office. Class of 2012!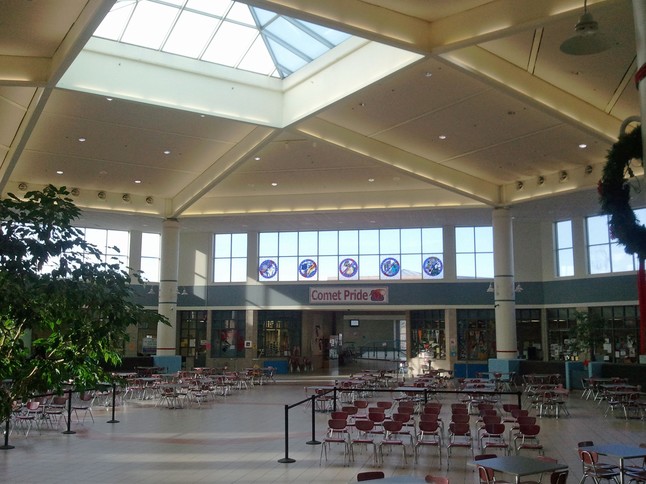 Inside The Hub looking north. We held a Friday night party here as part of our 30th reunion.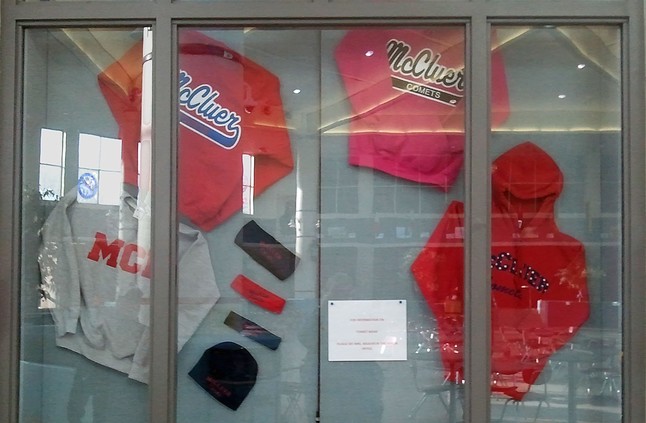 McCluer Items for sale on the north side of The Hub, this is outside the main administration offices.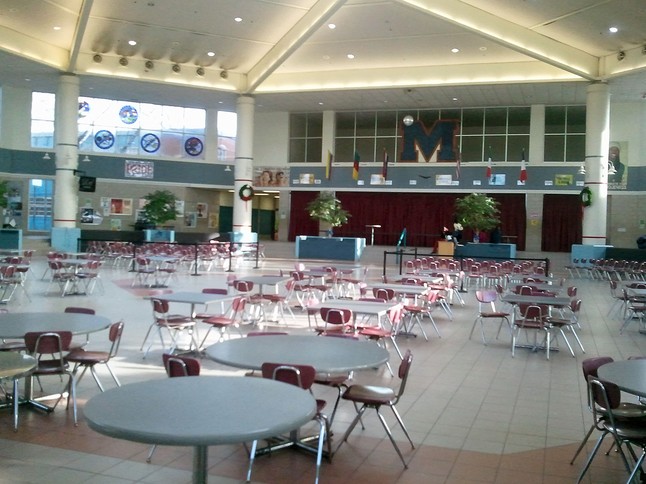 Inside The Hub looking south. It is a student union, cafeteria, and meeting room.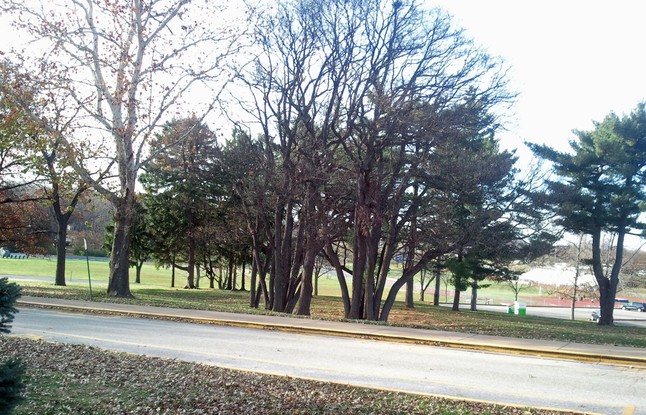 The Trees, looking north.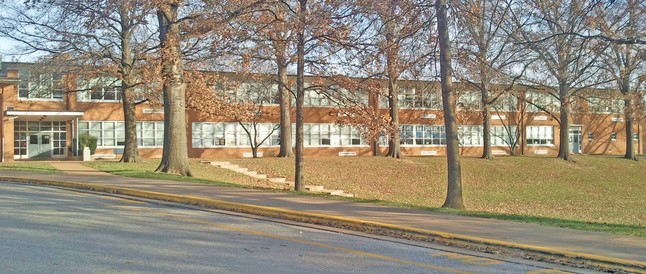 The west side of M5. We had a small cafeteria/auditorium in this building and classrooms.
That concludes our walking tour of our campus as it appeared in 2011.